The Sports Writers Association of Nigeria (SWAN), Lagos Chapter, has called on the Nigeria Football Federation, NFF, to take a clear stand on the engagement and status of Coach Stephen Keshi and save the Nigerian public the agony of having frequently to discuss him as the main issue of the nation's football rather than the development and progress of the game.
Lagos SWAN made the call in reaction to a statement by the NFF accusing a section of the media of having lied in a report in which Keshi was quoted to have expressed some displeasure with the NFF President, Amaju Pinnick, and the Football House.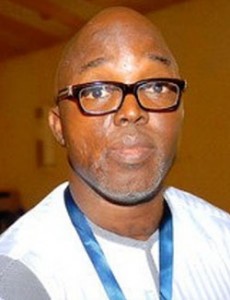 Reacting in a statement titled "Enough is enough," Lagos SWAN advised the NFF not to, in any way, drag the sports media into whatever difficulties it may be having with Keshi but to boldly express the authority of its mandate as the governing body of Nigerian football to steer the ship of the federation in line with its vision, programmes and the expectations of the public on Nigerian football.
The statement said: "First of all, we take exception to the statement of the NFF accusing a section of the sporting press of having lied or exaggerated the statement credited to Keshi. For the avoidance of doubt, Keshi spoke in a live interview which recordings are available and he was reported correctly. We therefore stand by the veracity and integrity of that particular report.
"However, as responsible partners, we will make no further issues of this unfair attack on the sporting media. We will rather encourage the NFF to take full possession of its mandate as the governor of our football to be decisive on issues to enable it discharge its duties in line with its vision and programmes to meet the expectations of Nigerian football lovers.
"We wish to point out that the controversies and complexities surrounding Keshi's engagement have lingered for too long. We cannot continue to remain in one spot and keep dancing around. After the agony of not being at the AFCON 2015, the NFF and Keshi should save us the further agony of having to be discussing him daily as the substance of our football rather than the team. We wish also to appeal to any powers closely or remotely constraining the freedom and workings of the NFF to please consider the greater interest of Nigerian football so that we can make progress. Enough is enough
"Lastly, while we are becoming used to institutions unduly passing the blame of systems failure on the press, we wish to restate that we will continue to do our job as the sports media, to promote sports, the athletes and institutions, and challenge excesses and inadequacies, without fear or favour, for the good of the game and progress of our nation."