ABUJA — Worried by the rising figures of awaiting trial inmates in various prison facilities across the federation, Chief Justice of Nigeria, CJN, Justice Mahmud Mohammed, has asked magistrates to stop imposing stringent bail conditions on accused persons involved in minor offences.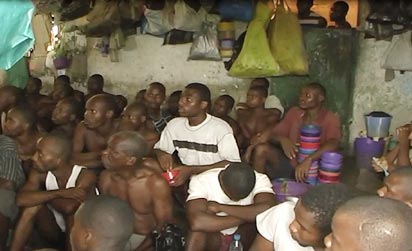 The CJN, who gave the directive when the national executives of the Magistrates Association of Nigeria, led by its acting National President, Chief Magistrate Victoria Isiguzo, paid him and 15 other Justices of the Supreme Court a courtesy visit during the weekend, said some magistrates were to be blamed for the level of congestion in the prisons.
He said it was regrettable that minor offenders are sometimes ordered to meet harsh and untenable bail terms, even as he stressed that the essence of bail is not to punish an accused person but to secure his attendance to appear in court for trial.
Besides, the CJN noted that a large number of persons are detained without charge while others are detained pending further investigation.
He further decried that people are sometimes detained on the basis of a First Information Report, FIR, which he said upon examination, may operate as holding charge while the prosecutor seeks more evidence to back up his trial.
Mahmud described the practice as unjust, noting that in most of the cases, suspects who are yet to be declared guilty by a competent court, often find themselves incarcerated.
He, therefore, called on magistrates to stop indulging the police by admitting to bail a suspect whose case the police are not ready to prosecute.
According to the CJN, "a corollary to this is the imposition of such bail terms which an accused has no real hope of meeting. I wish to use this medium to counsel magistrates to judiciously and carefully exercise their discretion to remand and consider alternatives to detention where possible, and to set reasonable bail terms as appropriate."