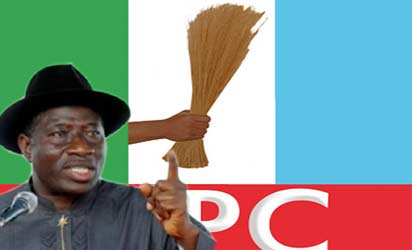 LAGOS — The All Progresives Congress, APC, has said the party's leadership and members will not be intimidated by the latest antics of the Jonathan administration to harass and intimidate the opposition, especially in the run-up to next month's general elections.
In a statement in Lagos, yesterday, by its National Publicity Secretary, Alhaji Lai Mohammed, the party said the recent military siege on APC National Leader, Asiwaju Ahmed Tinubu's residence and the Imo State Government House and the police harassment of APC's Presidential Campaign spokesman, Garba Shehu fit perfectly into this emerging pattern.
It said: "As the elections approach, we know the harassment and intimidation will be stepped up. We know our leaders, including the National Chairman Chief John Oyegun; National Leader, Asiwaju Ahmed Tinubu; Gov. Rotimi Amaechi; former Gov. Timipre Sylva; Senator Bukola Saraki and National Publicity Secretary, Alhaji Lai Mohammed, are under surveillance and their phones being hacked.
"We are aware that several of them, especially the National Publicity Secretary, have been marked down for arrest in the days to come. We know there are evil plots to frame some of them on trumped-up charges. We know our lives are in danger. But these and more will not deter us from continuing to act in the national interest or from seeking to effect change through the ballot box.
"Yes, we are alerting Nigerians that if anything happens to us they should know where it is coming from, but for us there is no going back because we are resolute."
APC thanked Nigerians for their immense and unwaring support, especially since the postponement of the elections which was aimed at dampening the enthusiasm of the citizens, and urged them not to relent.
"We are glad that instead of weakening the resolve and enthusiasm of Nigerians, the Presidency-orchestated postponement has further galvanised them to be more determined not only to vote but also to defend their votes," the statement added.