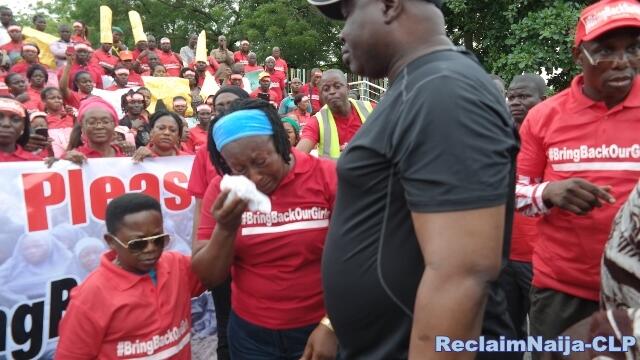 Mama G crying for the Kidnapped Girls as she is being consoled by Aki While Speaker Ikoforuju looks on
Nigerian Celebrities today marched for the kidnapped Chibok Girls in Lagos. The March which started at Allen Avenue Roundabout with the protesters shouting "Don't sell our girls. They are humans not animals"
Nolly wood stars Chinedu Ikedieze Known as Aki And Patience Ozokwor led the protesters and the march terminated at Lagos State House Of Assembly Alausa
The Speaker Of The House, Rt Hon Ikofuruj came out to receive the protesters and the letter they submitted too. Patience Ozokwor in the course of addressing the crowd could not control her emotions as she went on her knees begging Boko Haram to release the girls and aslo reminding President of his duty to release the girls and stop politicizing the issue . According to her "Our girls are too young to marry. We did not train our girls to live in the forest"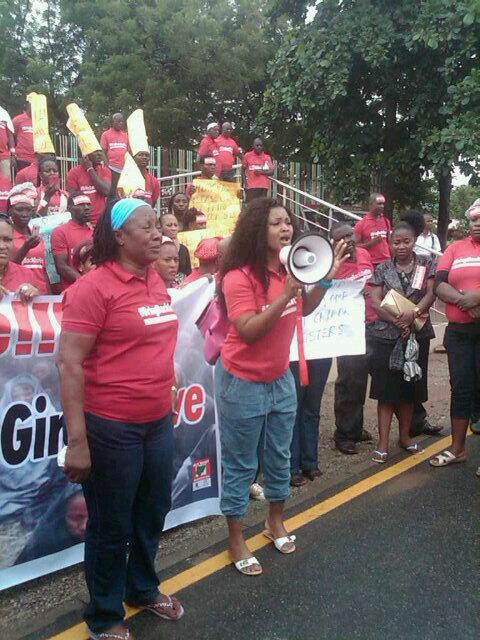 Facebook Comments