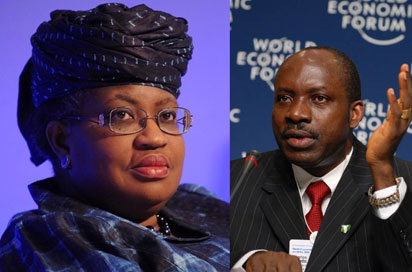 This is the concluding part of this piece which was first published in our Friday edition
NOW, writes Adeniyi, "As Sanusi resumed at CBN, his first mandate from the president was to examine the state of the banks, to ensure that all was well and that the fears being expressed in certain quarters were unfounded. As it turned out, the fears indeed were not unfounded. As a former bank CEO with vast experience in risk management, Sanusi knew what to look for in the banks. After studying internal memos, various reports and correspondences, and also interviewing regulators, bankers, business persons, government officials and other stakeholders, he became convinced that some of the banks were, figuratively speaking, on life support.
"Sanusi's review of activities in the Expanded Discount Window (EDW) particularly revealed some unsavoury details: some banks were almost permanently locked in as borrowers and were most often unable to repay their obligations.
Repayment of obligations
When CBN decided to temporarily shut the EDW to these banks, they, in desperation, turned to banks like UBA, which had excess liquidity, but such funds were lent at very high premium rates. Four banks were in this dire strait. A fifth one was also a frequent borrower on the EDW. While these banks were not the only beneficiaries of the EDW, the persistence and frequency of their demand, by Sanusi's reckoning, could only be a manifestation of a deeper malaise, which CBN identified as a probable source of financial instability.
"In unraveling what exactly was going on in some of these banks, Sanusi gave clues to the CBN examiners with regard to the areas to look for and the questions for which they should seek answers. By the time their assignment was concluded, the preliminary report was just a validation of what he had always suspected: five of the ten banks whose books were examined were in serious trouble." (pp93/94)
Did Chukwuma Charles Soludo know of the subsistence of this rot in the banking sector on whose consolidation he had been riding a crest of adulation? Soludo claims, to this day, that there was nothing whatsoever to indicate that a malaise was domiciled in an industry he had charge over. But the evidence on the ground does not support his denial. As a matter of fact, they state in Bold and Capital Letters that Soludo habours a very serious credibility problem.
Adeniyi again: "Among the documents Sanusi met at CBN, copies of which he handed to the president, were an internal report as far back as December 2007 warning Soludo that banks were trading in their own shares and sitting on bubble capital with risks to the financial system; a letter written to Soludo by the NDIC (Nigerian Deposit Insurance Company) managing director, Mr. Ganiyu Ogunleye, in 2008 after a meeting between NDIC and the Security and Exchange Commission (SEC), which proposed that a technical team be sent by CBN to examine the books of the banks and assess possible threats with regard to capital market exposures, and a letter from finance minister Shamsudeen Usman in 2008 following up on the NDIC letter. Sanusi said he met no record at CBN to suggest that any concrete action was taken"! (p95)
Manipulation of share prices
Thus, as the banking industry was disintegrating under his watch, Soludo, like Nero who fiddled while Rome burnt, continued regardless. Adeniyi, for the last time: "The report of the activities of five of the ten banks that were first examined was damning: several abuses had been committed in the name of banking, with depositors' funds taken to speculate in the stock market and manipulate share prices while loans were given out without any expectation that they would be repaid. With scant regard for corporate governance, some bank executives had even set up Special Purpose Vehicles to lend money to themselves and cronies for stock market manipulation and to sustain their flashy lifestyles. The level of malfeasance was so much that the borderline between depositors' money and their personal wealth seemed nonexistent to some promoters of the banks.
"One bank executive took money from the till to purchase private jets, which were then registered in the name of his son, another bank used depositors' funds to purchase 80 percent of the bank's IPO, paying N25 per share when the shares were trading at N11 on the Nigerian Stock Exchange, and these later collapsed to under N3. The CEO of yet another bank controlled over 35 percent of the bank through a crooked deal in which customer deposits were being borrowed. The pertinent question therefore was, how could all this have escaped Soludo?" (p95)
Another pertinent question is this: what would have become of Chukwuma Charles Soludo if he had generated and supervised all this mess while heading a central bank in America or Europe, or even Ghana or South Africa? Indeed there are other pertinent questions to ask: Who should Nigerians be listening to in the matter of the state of the Nigerian economy? Should they be listening to Finance Minister Ngozi Okonjo-Iweala? Or should they be paying any attention to Soludo on account of whom the Finance Minister made these most telling of observations: "It is totally remarkable that Professor Charles Chukwuma Soludo, the man who presided over the worst mismanagement of Nigeria's banking sector as Governor of the Central Bank of Nigeria between May 2004 and May 2009, can write about the mismanagement of the economy.
"Nigerians must be reminded of his antecedents as CBN Governor, and even prior to that, as the Chief Economic Adviser to the President. The consolidation of the banking sector was a good policy idea of the Obasanjo Administration, but Soludo went on to thoroughly mismanage its implementation leading to the worst financial crisis in Nigeria's history. So what did Soludo do? After consolidation, the regulatory functions of the Soludo-led CBN were very poorly exercised. As Governor, he failed to adequately supervise and regulate the now larger banks – an anomaly in Financial Sector Supervision.
"In fact as every Nigerian knows, in his time there was very little separation between the regulators and the regulated, which is a violation of a key requirement of Central Banking success. This led to infractions in corporate governance in many banks as loans and other credit instruments running to hundreds of billions of naira were extended to clients without following due process, and several of these loans could not be paid back. This massive accumulation of bad debts, or non-performing loans as they are called in the banking sector, meant that our banks were ill-positioned to deal with the global financial crisis when it hit.
"In fact, the banking sector was brought to its knees and required a massive bailout by Nigerian tax payers. This bailout was done by his successor (now Emir of Kano), who cleaned up all the bad debts and transferred them to the newly-established AMCON (Asset Management Company of Nigeria), from where they are managed today.
Accummulation of liabilities
"So let it be noted for the record books that Soludo's single-handed mismanagement of the banking sector led to an incredible accumulation of liabilities that will cost tax payers about N5.67 trillion (being the total face value of AMCON-issued bonds) to clean up. Let it be noted also that this amount, which is more than the entire Federal Government 2015 Budget, constitutes the bulk of Nigeria's "contingent liabilities" mentioned in Soludo's article."
It is often counseled that those who reside in glass houses should desist from throwing stones. Remarkably, Soludo, an inhabitant of a glass hovel, has incessantly hurled huge rocks aimed at denting the reputations and professional distinctions of many distinguished Nigerians. In his latest "missing trillions" outing, he takes a new dig at Mr. Peter Obi, claiming that the man cannot write, as if a prerequisite for achievement in every other field of human endeavor is the ability to write like a Chinua Achebe or a Wole Soyinka.
If writing well is a sine qua non for political leadership, how come that every president in the world, and every governor in Nigeria, has a press secretary and a speech writer? To extend this matter of scribal accomplishment a bit further, Soludo might be unaware of the fact, but his "first person" experience of invectives does not exactly situate him in the position of the greatest prose stylist the Black man ever came across.
Soludo's problem with Peter Obi stems essentially from the drubbing the later administered on him in the February 2010 gubernatorial election in Anambra State. Mr. Obi secured a majority 97,833 lawful votes to emerge victorious. Soludo, with some 40,000 votes less, came a dismal third in the contest, losing, despite his vaunted popularity, even in his Aguata Local Government Area. It is difficult to understand why Soludo cannot live down the experience. After all, he went into partisan politics with both his eyes wide open.
Partisan politics
He should have heeded former United States President Harry S. Truman who admonished, "If you can't stand the heat, get out of the kitchen." Instead, he never turns away from any opportunity to call Obi a trader or an illiterate. This is ironic, given that Soludo is a staunch supporter of a presidential candidate who cannot provide evidence of his school certificate, who forgot the name of his running mate and who cannot remember his cellphone number, whereas Obi has a confirmed and genuine school certificate from Christ the King College (CKC), Onitsha, and a degree in Philosophy from Soludo's alma mater, the University of Nigeria, Nsukka (UNN).
It is always advised that the wisest thing for someone deep in a hole to do is to stop digging. Unfortunately, Soludo appears to be eternally heedless. That explains why his attacks on Dr. Ngozi Okonjo-Iweala are invariably frivolous and ridiculous. This is a Soludo claim: "I spent five weeks in the hotel with my team (as coordinator/chairman for drafting the National Economic Empowerment and Development Strategy, NEEDS). Some of the reform targets in NEEDS became the 'conditionalities' Nigeria was required to fulfil to merit debt relief." This statement is deliberately misleading because its intention is to create the impression that NEEDS was Soludo's baby and that the credit for earning Nigeria debt relief also devolved on him.
To properly explain the fallacy of Soludo's claim, it must be said that the idea of a Presidential Economic Team was Okonjo-Iweala's. Soludo was just one of the 13 initial members of the Team chaired by Okonjo-Iweala. Other members included Mrs. Nenadi Usman (Minister of State – Finance), Mallam Nasir el Rufai (Minister of the Federal Capital Territory), Mr. Bode Augusto (Director-General (Budget), Mallam Nuhu Ribadu (Head of EFCC), and Dr. Bright Okogu (Executive Secretary to the Economic Team and Senior Adviser to Minister of Finance.) In Reforming The Unreformable: Lessons From Nigeria, a book published in 2012 by The MIT Press, Massachusetts, Dr. Okonjo-Iweala makes this point: "I solicited written inputs from members of the Economic Team already working on important areas of reform – privatization, budget monitoring, and price intelligence linked to public procurement reform. For example, over a weekend, using their inputs, I produced a 17-page paper outlining the major economic and social problems and especially highlighting the problem of Nigeria's huge external debt overhang, which was a drag on investment and economic growth. I proposed a set of macroeconomic and structural reforms focusing on budget management and priority setting; fiscal reforms; liberalization and deregulation of important economic sectors; privatization of important public enterprises; governance and institutional reforms, including public service reform; and anti-corruption actions, especially concerning public procurement." (p13)
Public procurement
Soludo has read the book but has never questioned any of its contents. Unlike Okonjo-Iweala who gave credit to President Obasanjo, and to the Economic Team for NEEDS' success, Soludo, the eternal Solution, has claimed to be the only Iroko tree in Nigeria's economic forest, forgetting that a tree cannot make a forest. He would not give credit to Okonjo-Iweala for the debt relief that Nigeria received.
This is Soludo to the Finance Minister: "You alluded to debt relief in your response and tried to take credit. Well, your CV is honest enough to admit that your two achievements in office as Finance minister under Obasanjo were that 'you led the Nigerian team that struck a deal with the Paris Club' and that you 'introduced the practice of publishing each state's monthly financial allocation in the newspapers'. You are right about the two achievements. Let me put on record that Nigeria would have secured debt relief under anyone as Minister of Finance."
Really? Did Obasanjo not have a Finance Minister in his first presidential term? If debt relief was a piece of cake, why didn't that minister achieve it in four years? Elsewhere, Soludo addresses Okonjo-Iweala as follows: "Before you were sworn in as Minister of Finance, President Bush visited Nigeria and both of us accompanied President Obasanjo during the meeting. There, Mr. Bush promised to support Nigeria with debt relief and asked our president to ensure that he met the conditions of the Paris Club."
Soludo's objective in the opening phrase of the first sentence is to claim that he got into Obasanjo's administration before Okonjo-Iweala. But that is not so. In 2000, President Obasanjo had requested that Okonjo-Iweala should return to Nigeria and be his Economic Adviser for six months. Soludo wasn't anywhere around Abuja at this time.
Writes Okonjo-Iweala in her book on the subject: "My work in those six months focused on sorting out the extent of the country's most important financial liabilities (including its US$30 billion in external debt), on getting the seven different offices managing different parts of the debt to cooperate with one another so we could begin to reconcile figures, and ultimately on creating a national Debt Management Office (DMO) to bring some clarity and rationality to debt management. This work laid the foundation for my return as Minister of Finance three years later."
It is the work, commitment and patriotism of this woman of professional caliber and timber, as the inimitable Dr. Kingsley Ozumba Mbadiwe of blessed memory would have put it, that Charles Soludo has indiscriminately been deriding without grounds. Okonjo-Iweala graduated magna cum laude with an A.B. from Harvard University in 1977, and a Ph.D. in regional economic development from the Massachusetts Institute of Technology (MIT) in 1981. Ever since her formal education, she has held challenging and high profile positions at the World Bank and in the direct service of her fatherland.
Debt relief
Yet, Soludo found it fit to claim that her economics had become "a bit rusty"! He even professed to Okonjo-Iweala a belief that "Nigeria should have gotten far better terms than you negotiated. Of course, with your eyes on returning to the World Bank after office, I did not expect you to boldly stand up to the donor community in defence of Nigeria." But Nigeria was not indebted to the World Bank. Apart from that, why didn't Soludo, the only expert that had Obasanjo's ears, move in with precision to earn "better terms" on Nigeria's debt relief?
The most disingenuous aspect of Soludo's latest outing is in the title: Okonjo-Iweala and missing trillions! This was obviously intended to titillate the gullible, and excite headline writers with an eye on bumper sales. Nowhere in his political, not economic, epistle is to be found any sound reasoning in support of the trillions he claims are missing.
This means that the only thing actually missing is the word "empiricism", which does not exist in Soludo's dictionary.
More worrisome is that he is scandalously unaware of this disturbing shortcoming. Little wonder that, untenable as his position is, the man is proposing a debate with Dr. Okonjo-Iweala.
Iloegbunam (iloegbunam@hotmail.com) was a former Anambra State Government Chief of Staff.